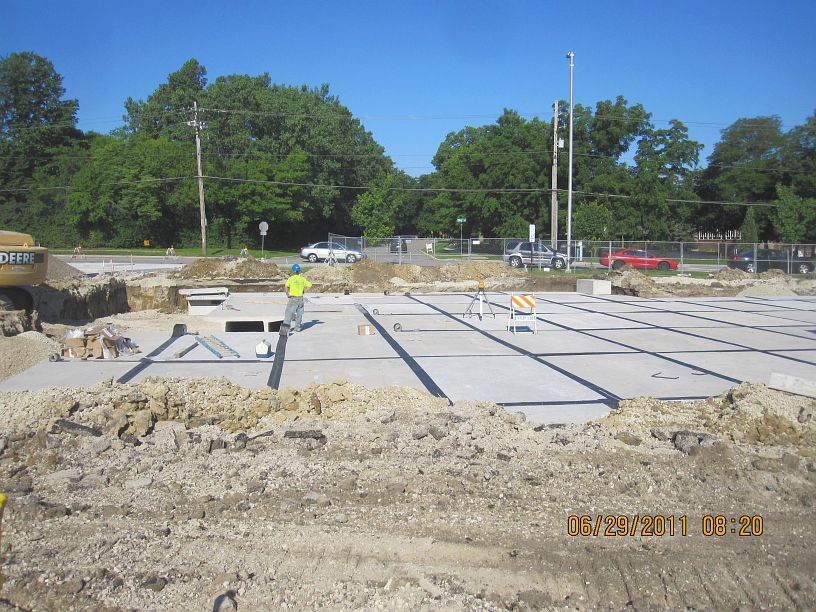 BISPING CONSTRUCTION - SITE UTILITY SERVICES
Bisping Construction is capable of installing water, sanitary, storm sewer, reclaimed water, under-drain, and underground detention systems. Our experienced teams consist of knowledgeable personnel who are capable of providing utility services for projects ranging from small commercial to large municipal infrastructure.
Our Site Utility Services include:
Water Main
Sanitary Sewer
Storm Sewer
Box Culverts
Check Dams and Drop Structures
Underground Detention Systems
Foundation Drainage Systems
Upgrading and/or Replacing Existing Systems
Installation of Large Diameter Pipe
SAFETY FIRST
Utility installations create some of the most hazardous site conditions in the Construction Industry.
This is why our utility crew members are heavily trained.. They are competent in Confined Space Entry, Trenching/Excavation and Shoring, Picking and Rigging, Asbestos and Silica Awareness, and General Construction Safety.
Our utility crews have a proven track record of safety that will help keep your job site in compliance.